About Us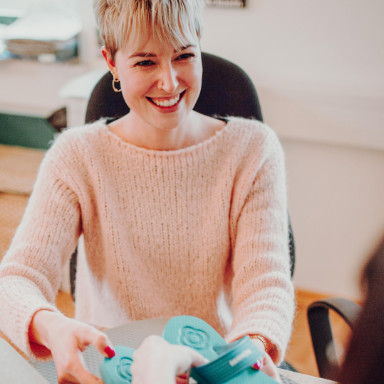 Sport and sustainability united in one brand
Under the brand FAIRMOVE you can find everything about sports, sustainability and health.
We started with the desire to produce a yoga mat from fairly traded natural rubber. The idea was followed by action – after many journeys and tests, we had our first, frog-green yoga mat.
After we noticed that this mat was well received, we had more colours produced. The desire to produce more sports products from fair trade and sustainable materials grew.
There are many suppliers of sports equipment, but honestly, do you know if a fair wage was paid for the production of your fascia roll or what materials are really in your yoga mat?
Of course, you will find some information here and there about the materials used and the processes behind them. But the production methods are usually not illuminated in detail.
This is exactly what we have changed at FAIRMOVE and offer you sustainability, transparency and fair working conditions for your sports and health products.
Fair pay along the entire production chain
We are committed to paying our employees fair wages, with a special focus on the less privileged regions where we source the majority of our raw materials. Since almost all products at Fair Move are made of natural rubber, the small farmers who harvest and process the natural rubber in Sri Lanka or India are a priority. To ensure a sustainable livelihood for these people, we pay a minimum price and an additional fair trade premium for our fairly traded natural rubber. We are proud to have co-founded the Fair Rubber Association (www.fairrubber.org). And of course, since then we have been striving to use natural rubber instead of petrochemical materials such as plastic.
Who is behind the FAIRMOVE brand?
Behind the FAIRMOVE brand is the group of sport-loving employees of Fair Squared GmbH. Take a look at www.Fairsquared.com or www.fair.zone and discover what else our colleagues produce.