Sport can also be sustainable
At FAIRMOVE, you will find sustainable and highly effective sports equipment made from 100% fairly traded natural rubber. Our greatest ambition is to produce sports equipment that has been produced sustainably, is environmentally friendly and does not contain any harmful substances.
With our equipment made from sustainable natural rubber, we have been able to successfully achieve these goals.
---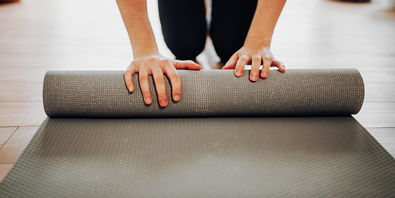 SLIP-RESISTANT
Our yoga mats offer you optimal grip, even during sweaty yoga sessions. Natural rubber is a very robust material and ensures that you don't slip. Of course, our mat is not only suitable for yoga sessions, but also offers you comfort and support during all other sports activities.
TOXIN-FREE
In our research, we have repeatedly come across sports equipment that is contaminated with harmful substances and contains potentially carcinogenic plasticisers. These softeners are quickly transferred to your skin through sweat and thus enter your organism. Because our fitness equipment is made of 100% sustainably grown natural rubber, our products are free of harmful substances and do not contain any dangerous phthalates.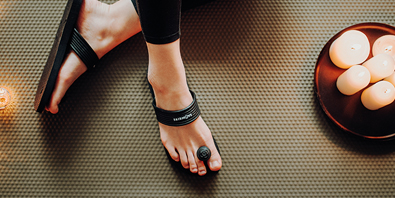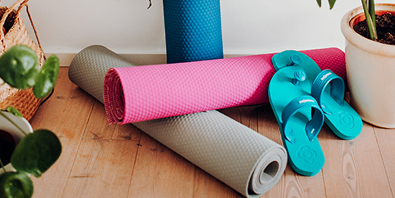 ENVIRONMENTALLY FRIENDLY
Natural rubber is a renewable raw material that is biodegradable and thus reintroduces itself into the cycle of nature. If you were to lose your Fair Move sports equipment in nature, it would not cause any damage as it is decomposed by microorganisms. In addition, rubber trees have the great property that they can absorb a large amount of CO2 – they even absorb more CO2 than tropical rainforests.
---
Fair pay along the entire production chain
It is important to us to pay our employees fair wages, with a special focus on the countries from which we source the majority of our raw materials, namely Sri Lanka, India and Thailand. Since almost all products at Fair Move are made of natural rubber, the small farmers who harvest and process the natural rubber in Sri Lanka are our priority.
Since we work hand in hand with these people, we pay a premium price for the precious raw material. We are also co-founders of the Fair Rubber Association and have been promoting the fair use of natural rubber ever since.
Since the workers on the plantations are often low paid and live below the poverty line, the association campaigns for the certification of natural rubber and thus ensures through the sale of the products that the workers on the plantations are paid fairly. You can be sure that by buying a natural rubber product from FAIRMOVE, you are supporting the partnership with the people of Sri Lanka, India and Thailand.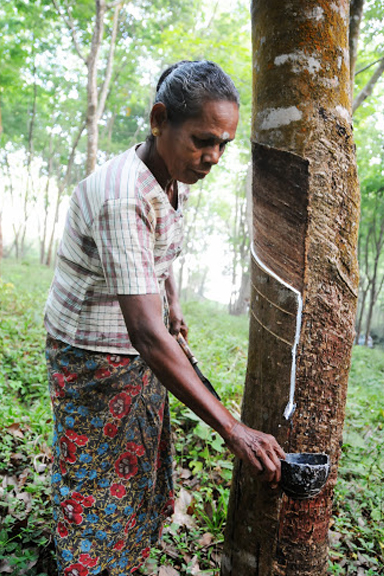 Goodbye Plastic – Hello Zero Waste
About 400 million tons of plastic waste are produced every year, a huge amount that mostly ends up in the sea, costing the lives of millions of sea birds and about 135,000 marine mammals every year. Three quarters of the plastic waste takes centuries to be completely decomposed by the sun and salt water. We do not want to turn a blind eye to these problems and are therefore taking active steps against the pollution of the world's oceans. Our entire range is plastic-free and we have also dispensed with all plastic in our packaging and shipping. We only use FSC®-certified materials for our packaging. The FSC® (Forest Stewardship Council®) is committed to promoting environmentally friendly, socially beneficial and economically viable management of forests so that they are used in accordance with the social, economic and ecological needs of current and future generations and are preserved in the long term. The label ensures that only FSC® -certified and controlled materials are used along the entire value chain.